Kitchens are the heart of every home and we work with homeowners with turn-key solutions for more than just cabinets & counters. Unlink other design firms, we have a long history of quality, functional, and well-designed kitchens.
- Kitchens
- Outdoor Kitchens
- Secondary Kitchens (Wok / Spice)
Our thorough assessment of how you cook is critical to resolving appliance placement, where tasks are performed, and the storage solutions we integrate.
If kitchens are the heart of a home then the bath is surely the brain centre. Oddly enough, you start and end your day in a bathroom. Bath projects are the most complex and the most rewarding projects. They contain tile, plumbing, electrical, and lighting - which is all important but unsafe when planned incorrectly.
- Half Guest Bath
- Principal Ensuite
- Main Bath
Your religious or other cleansing rituals are important to your wellness and well-being. We have the skills and experience to elevate your holistic experience and transcend the mundane.
You probably didn't know that there are clothing storage planning guidelines depending on your own unique needs such as shoes, clothing type, outdoor clothing and more. There is nothing more frustrating that not being able to fit all your clothes where you need to store them - that's where we come in.
- Walk-in Closets
- Dressing Rooms
- Extraordinary Closets
A little know fact is that the other big closet companies just want to sell you their product, and although that is great for us too what is more important is solving your storage problems.
Most of us are the first to admit that doing laundry is quite unenjoyable. If you had a great laundry room with folding, sorting, bins, storage, and pre-treatment areas, would doing laundry be a big of a chore? That's where we can help.
- Laundry Rooms
- Mudrooms
- Hobby Rooms
Our laundry rooms include ironing, clothing drying, sorting areas, and usable surface areas where you can be the most productive and get back to what you love doing.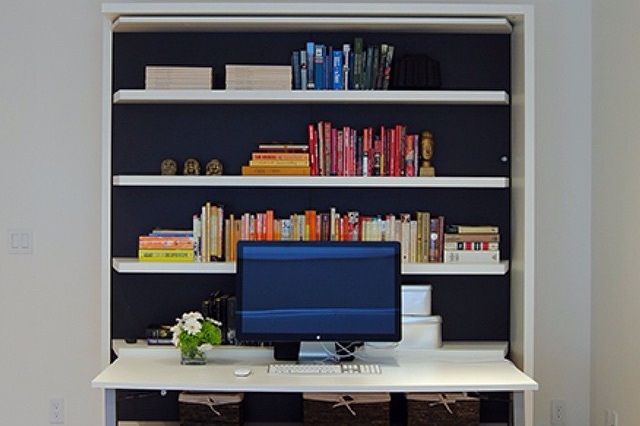 wall beds & smart storage
Did you know that most wall-bed companies design and install product that is inferior and will not withstand daily use? The right product, mechanism, and design are important to ensuring that your investment can withstand more than just casual use.
- Multi-function wall-beds
- Pull-out desks and smart storage
- Small Space Solutions
Admittedly, the investment target for these areas will be more than you think, but when you assess combining a highly functional unit with 4 or 5 quality storage pieces the price is negligible.