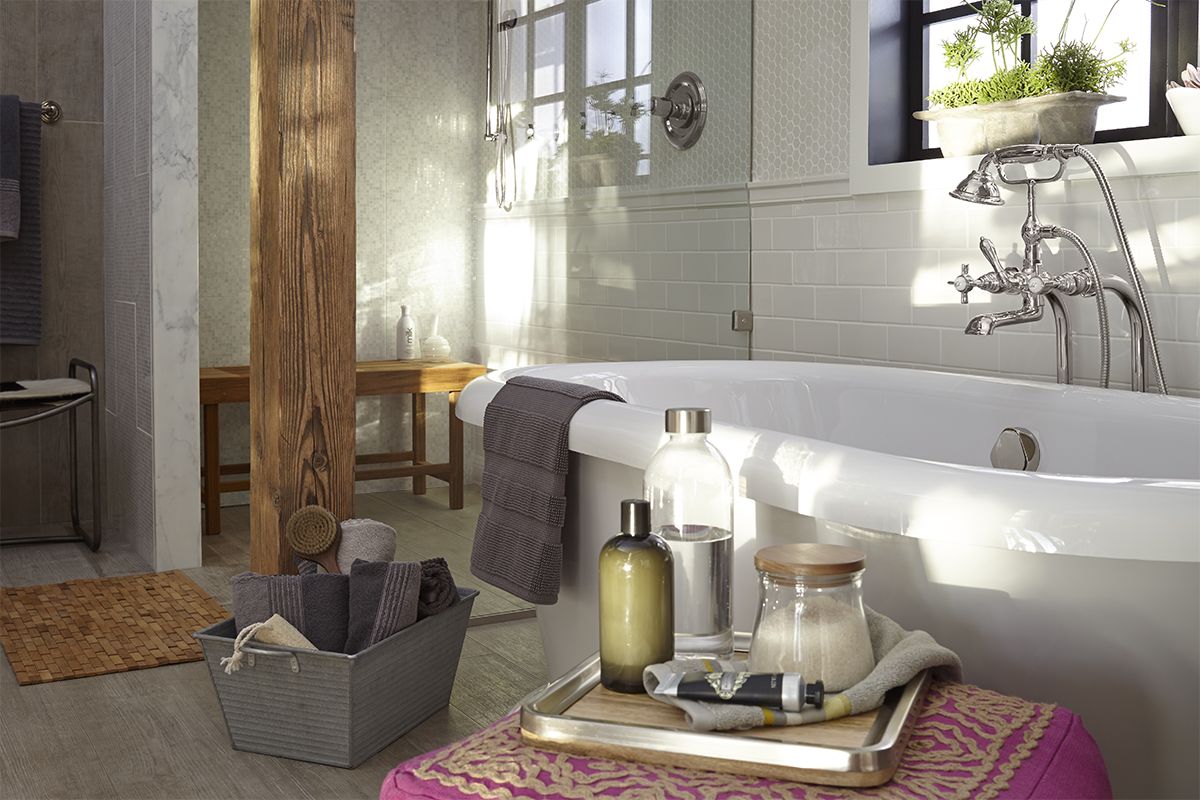 I'm going to blow your top with this because it's the coolest thing I have every done in my career/life/learning path. Six designers from all different walks of life, different types of design practices, and even different cities created visionary spaces for the new plumbing brand DXV American Standard (www.dxv.com) We toiled, stressed, and most importantly, created bathrooms and kitchens for every type of person - and yes, I'm so thankful that Veronika Miller, Chief Curator and owner of Modenus, invited me to be apart of this amazing, special, and unique opportunity.
I created a space that is textural, authentic to me, and a personal reflection of the beauty of the West Coast indoors. I love every single bit about this room, how it moves, how we move in it, the textures, the brightness, and its universal appeal. The entire concept was built from the Landfair Collection with the hexagons. The integrated technology of the Electric Mirror TV, along with a steam shower completed the touch of luxury. And I have to tell you, Walker Zanger tile really is amazing. Take a look at the video:
The designer panel (their links are below) are true comrades in the spirit of all things design and I believe that we created inspirational and unique spaces for every type of person. The six designers are:
This has been a true labour of love, a passion, and an amazing opportunity. Much of what I do is not possible with great collaboration. The largest thank you of all to DXV American Standard, Veronika Miller, Cheryl, Meredith, Mary, Marilyn, and Susan.